Mercabarna Grants
Mercabarna Grants were created in June 2014 in order to foster employment, promote business activity and improve competitiveness in the companies in the Food Unit.
Through these Grants, Mercabarna seeks to encourage the hire, by any of the 700 companies in the food trading estate, of young university students and people unemployment who have taken any of the vocational courses given at Mercabarna. To do so, Mercabarna is funding the hire, for six months, of this people.
Mercabarna Grants in figures
92 people hired by Food Unit companies

60%stable contract after 6 months of scholarship
Benefits for companies
Mercabarna provides an economic aid of €4,500.
The incorporation of these new workers helps to introduce new knowledge, innovation and internationalisation to the companies at Mercabarna and provides genuine professionals in trades associated with fresh products.
---
Grants for graduates
Mercabarna Grants present a wide variety of professional profiles that meet the demands of companies in areas such as international trade, logistics, marketing or innovation. Without forgetting, obviously, the workers specialized in trades in the food and agriculture sector:
Trade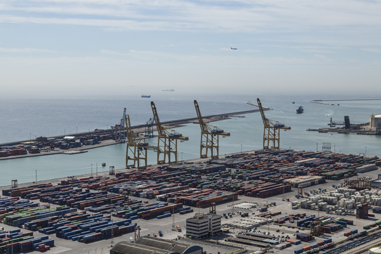 Graduates specialized in:
Business management in Commerce and Distribution (School of Commerce and Distribution; ESCODI-University of Barcelona)
International Business and Marketing (School of International Studies; ESCI-UPC-Barcelona Tech)
Accounting and finance
Professionals trained to perform administrative and accounting tasks as senior technicians in:
Administration and finances (the School of Administration, Trade and Tourism of Barcelona (ECAT) - Institut Lluïsa Cura).
Quality processes and procedures
Graduates who have studied in the Barcelona School of Agricultural Engineering (ESAB) at UPC-BarcelonaTech:
Food Engineering
Agricultural Engineering
Biosystems Engineering
Environmental and Landscape Engineering
Product experts
Mercabarna therefore offers aid to companies that hire unemployed people who have taken any of the courses given by the Mercabarna Training Services and are specialised in trades in the food and agriculture sector:
Quartering of animals
Florists
Fishmongers
Warehouse assistant
Food retailers
---
Contact
If you would like to hire any of these profiles via Mercabarna Grants or receive further information:
Mercabarna Training Service
Telephones: 93 556 34 56 / 93 556 30 00